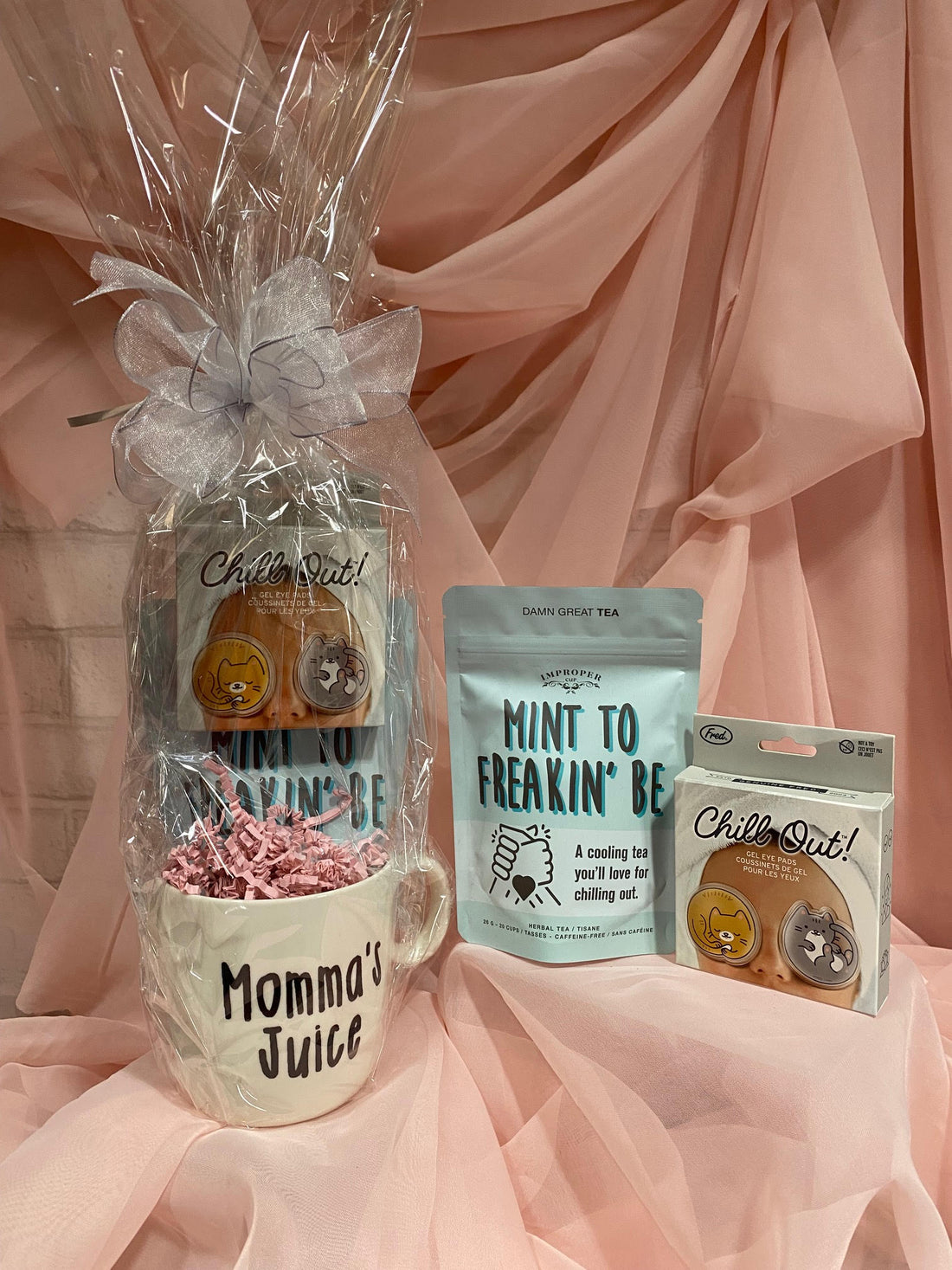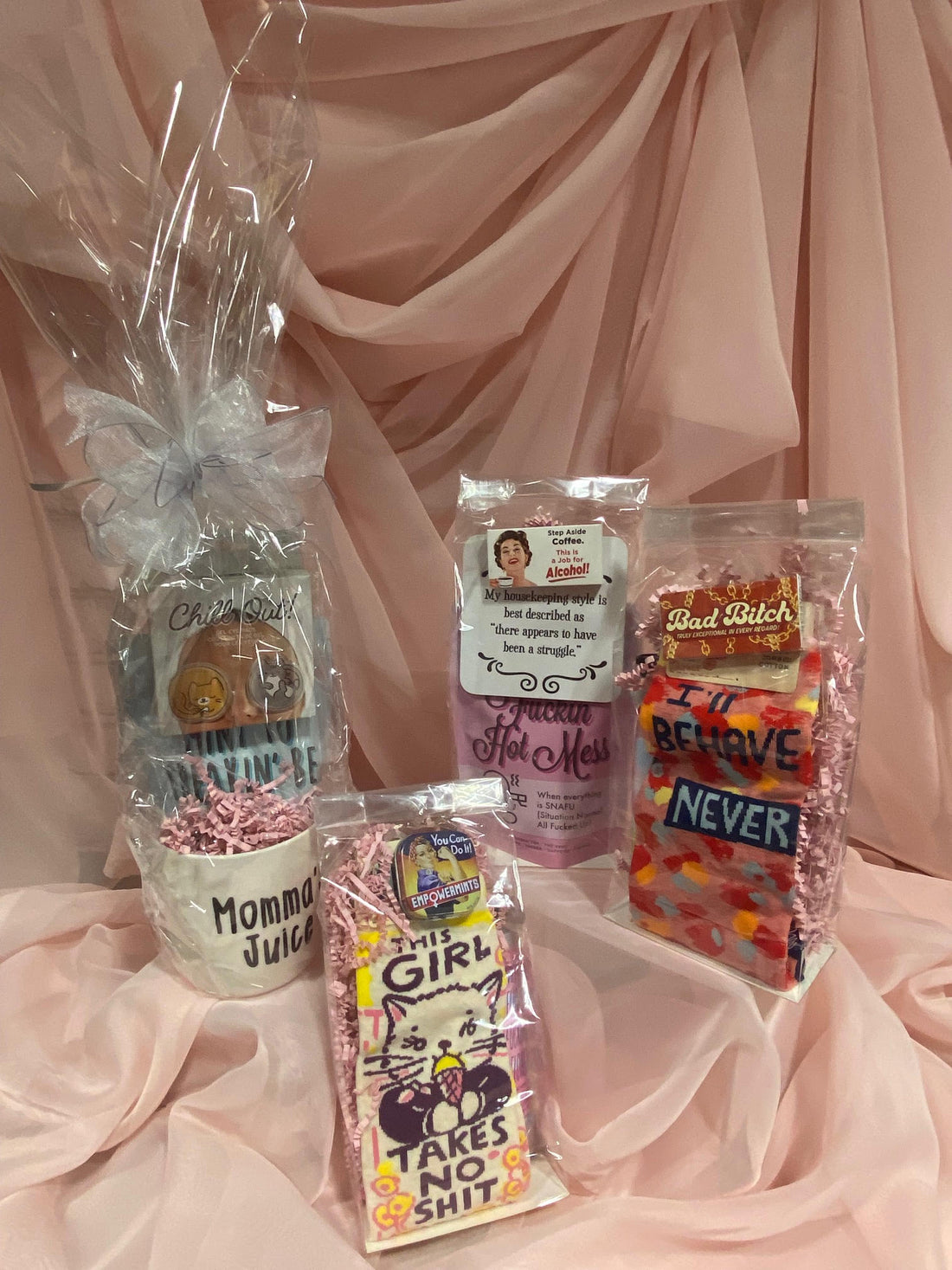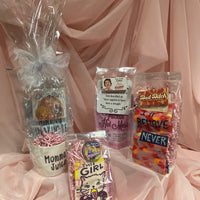 Humour MOM Gift bag: "Chillin' Out Mom"
Introducing the ultimate Mother's Day gift bag for the fun-loving, silly mom in your life! This bag is sure to make her laugh and feel loved. Laughter has many benefits as it known to reduce stress, relieve pain and even boost your immune system. All moms need laughter. Give her a gift that shows you appreciate her sense of humor and all the joy she brings to your life!
Inside, you will find:

• Momma's Juice coffee/tea cup
• "Mint to Freakin' be" humour tea
• Chill Out Eye Gel Pads
*Local Delivery and In-Store only. Please note that the products and basket may vary depending on availability and other factors. We strive to provide you with the best possible selection and quality of products, but we cannot guarantee that the exact items you have selected will always be available. Rest assured that we will do our best to fulfill your order to the best of our ability.