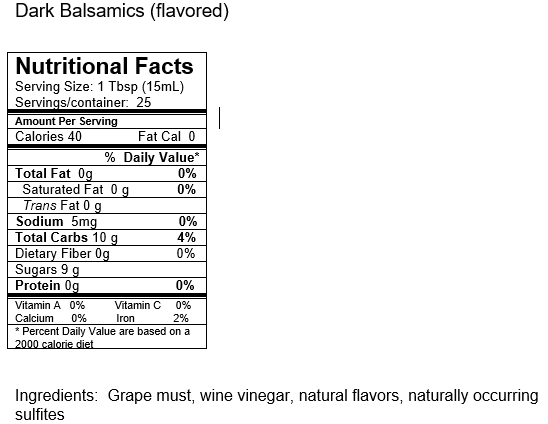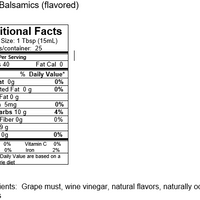 Traditional 18yr Aged Dark Balsamic
Rich and sweet, our All Natural Black Cherry Balsamic is made with Ultra Premium Aged Balsamic Vinegar to produce a sweet, rich product that has garnered rave reviews. Enjoy in vinaigrettes, on salads, to glaze meats or poultry, or try pairing with cheese such as Stilton, Chevre or Camembert.
​Ingredients: Grape must, wine vinegar, natural flavors, naturally occurring sulfites. No caramel color or additional ingredients.